Only dash on 2 screens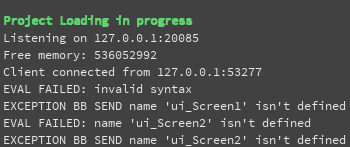 Urgent solution required.
Note that you can restore the previous versions of your project from the autosave (saves in every 5 minute) or backup (the last explicit saves) folders.
You cannot put a hyphen in the name of the animation. If you rename the animations, the project will work. We will fix this in the next release.