I can't register an account。why"This field is required."?
Please send a screenshot, probably you haven't accepted the terms and conditions or haven't done the captcha.
It seems the captcha is not displayed for you. See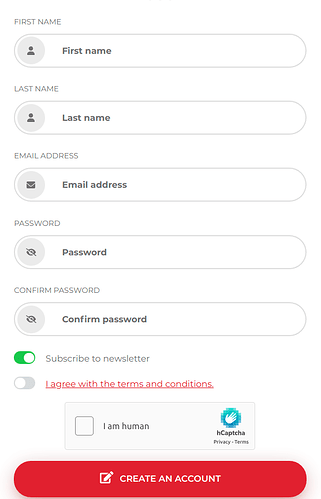 Which browser do you use?
Do you use any plugins that might be related to this?
Please try with an other browser.
I use google chrome on computer and mobile。 Captcha is not displayed。
How did you solve it? I have the same problem now.