What do you want to achieve?
Use my projects that used to work on my older Macbook running Monterey 12.3
Does not matter what I do, all components are displayed as zero-sized objects in the upper left corner of the screen.
Even something as simple as changing the background color does not produce anything: the screen still shows "empty".
What have you tried so far?
Create a project from scratch
Screenshot or video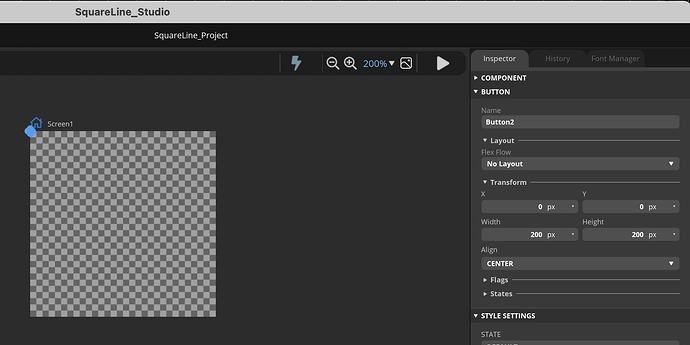 Others
SquareLine Studio version: 1.3.0
Operating system: Ventura 13.2
Target hardware: ESP32