When using the latest trial version of SLS (1.1.1) even with no project loaded,
my CPU load goes from <10% to max at 100%
What do you want to achieve?
Before running SLS CPU load = <10%
Lower CPU usage please!
The high load makes my laptop very hot and the fans very noisy!
What have you tried so far?
Reading the forum I spotted a thread for hi GPU usage and a bat file was provide to start SLS, I tried this but no difference. (it added the command line switch " -force-opengl")
Screenshot or video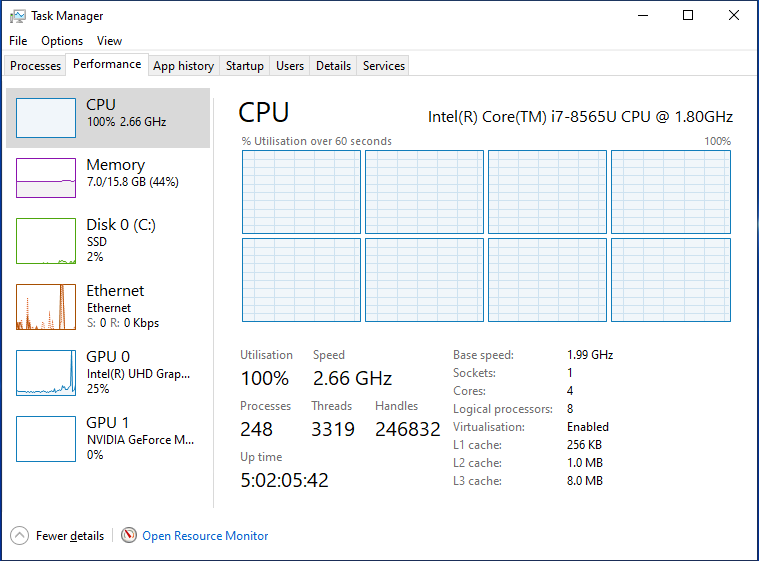 Others
SquareLine Studio version:
1.1.1

Operating system:
Win 10
Running on Dell Laptop
Intel i7-8565U CPU
16GB RAM
500GB SSD

Target hardware:
N/A