What do you want to achieve?
Simply proceed with my project as being done before, but all project setting are gone, and no options to restore them manually again, f. e. the "browse" button for File Export does not work (not funtional)
I have de-install Ver 1.3.0 before installing 1.31 in the same folder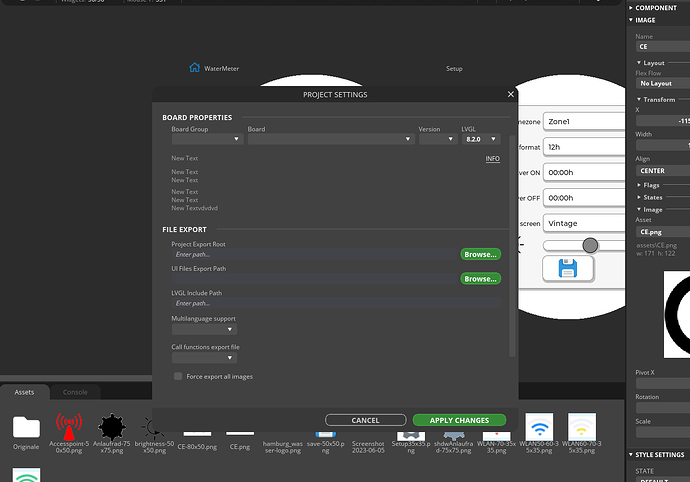 as being suggested by the update dialog.
What have you tried so far?
To restore the project setting manually, does not work
Screenshot or video
Others
SquareLine Studio version:
Operating system:
Target hardware: