What do you want to achieve?
I have created a simple animation, an image I would like to rotate infinitely.
What have you tried so far?
Created the Animation called "AnlaufradAni", Test Object is an Image named "Anlaufrad" (png file).
What is wrong?
Setting please see attached Screenshot.
Animation/Image does not rotate even in PLAY mode.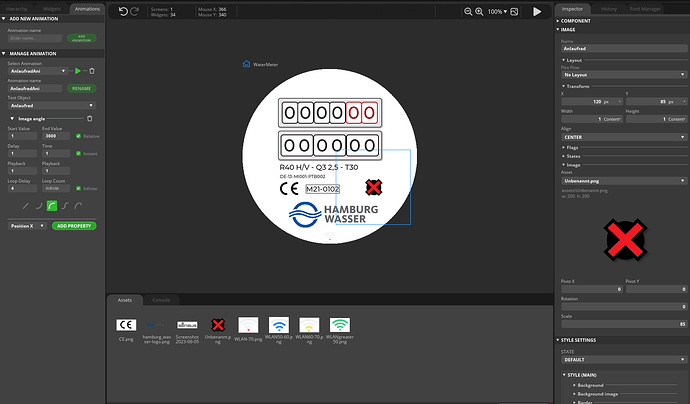 Screenshot or video
Others
SquareLine Studio version: 1.3.0
**Operating system:*Win 11
**Target hardware:ESP32-S3