Hello,
I want to use simple zoom animation with PNG file, but when I want set event to play this animation, I get following information bubble. What does that mean? I looked at docs, but there is no information about it.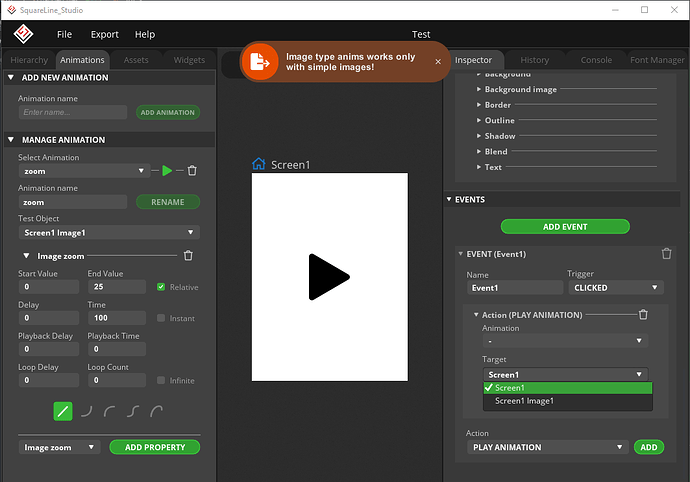 It is interesting that, if I setup this animation and I try it, it does work how I want it, but player just increase the size of the image.
Here is little demo: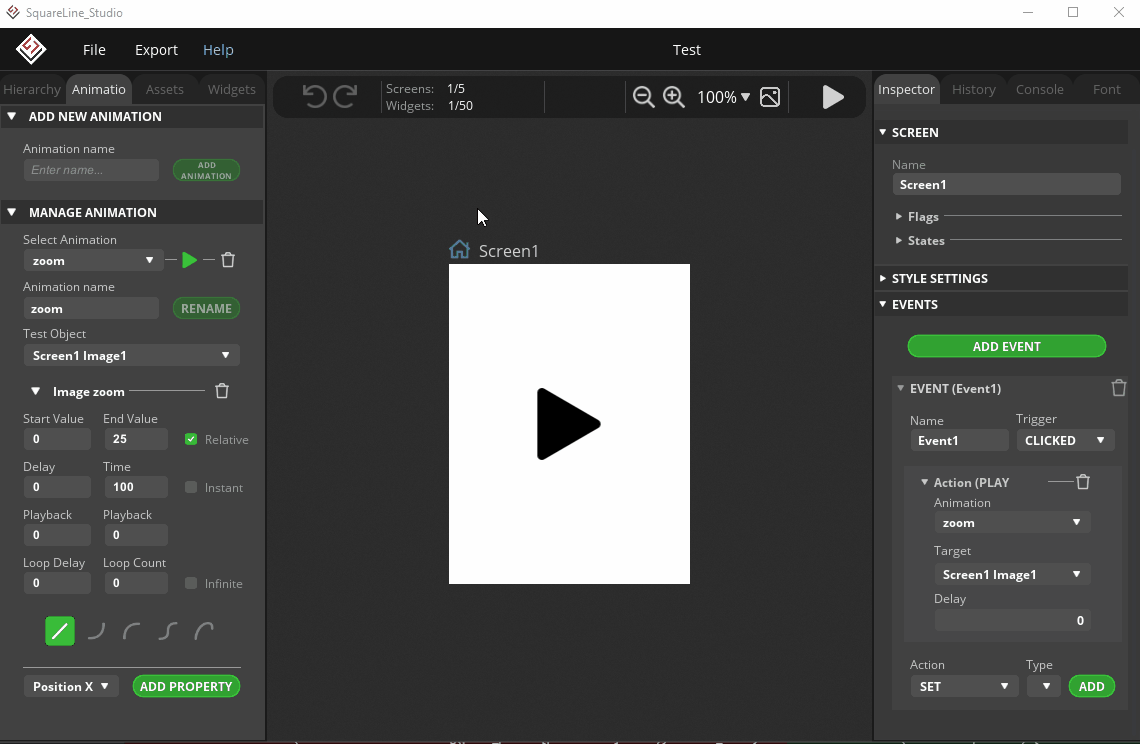 Many thanks for clarification.