What do you want to achieve?
Squareline bugged in my project, i can't see objects in screen and SLS is too slow, i can't do anything in the projet
How can i find the cause of error ?
how can i fix it ?
how can i use to backups ?
Screenshot or video
this screen shot when i tried to export code,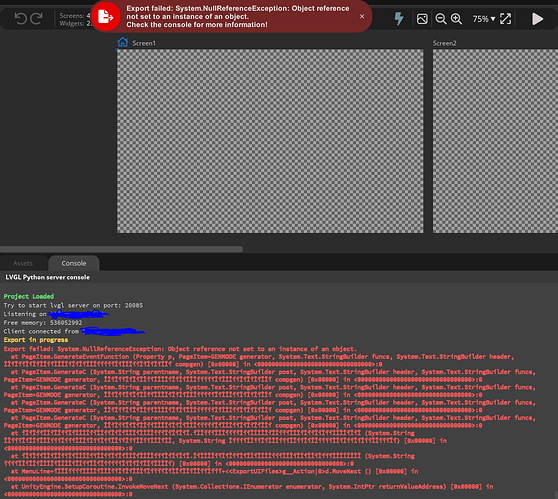 PS: i sent log file
Others
SquareLine Studio version: 1.3.2
Operating system: Windows 10
Target hardware: eclipse simulator
kind regards,
Marouane YAKOB