What do you want to achieve?
I want to test "Vendor Development Board" option
What have you tried so far?
I sent an e-mail through the "Contact Us" button.
Screenshot or video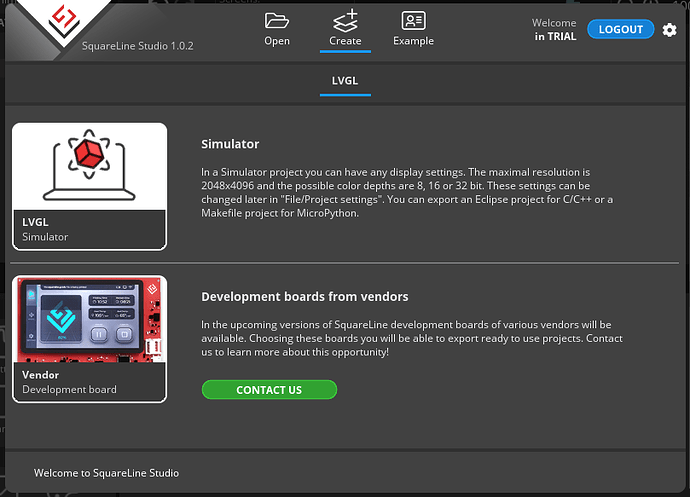 Others
SquareLine Studio version: 1.02
Operating system: windows
Target hardware: ESP32 STM32
How can I make simple experiments with my development boards ?
Thanks and best regards.