Hi - I have just downloaded SquareLine Studio 1.2 to have a go at some UI design for personal projects/learning.
I cant seem to open any of the examples or create a new project as each time a yellow box appears at the top of the screen saying 'Downloading missing Board binary'. On the face of it - this seems fair, but it never goes away so doesnt seem to be downloading anything so nothing ever opens.
I have tried opening the app as an administrator, restarting my PC, and even reinstalling SquareLine Studio. I also tried allowing the app through the firewall incase this was causing the download issue.
What can I do to resolve this issue so I can actual try to work wiht SquareLine Studio?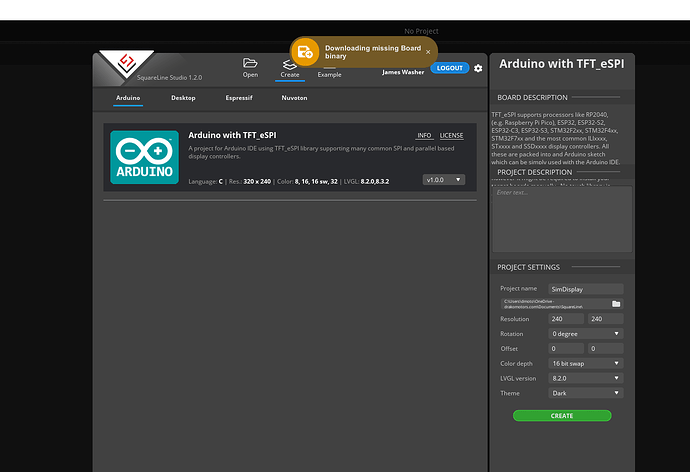 edit: I downloaded 1.1 which works - seems like there are some bugs with 1.2