What do you want to achieve?
switch screen with button, simulate in Play Mode.
What have you tried so far?
added event for CHANGE_SCREEN
Screenshot or video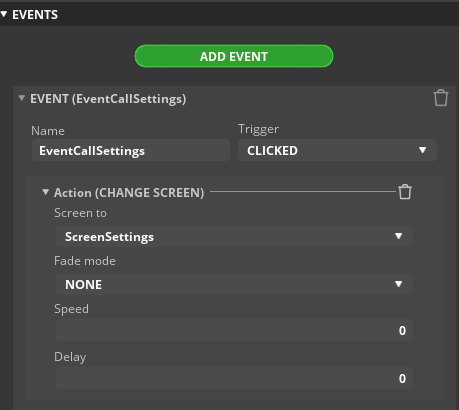 Others
SquareLine Studio version:
V1.2.1, V1.2.2
Operating system:
Windows10
Target hardware:
RP2040, is working
When I use Fade mode other than none, then switiching the screen works as expected. When I set the Fade mode to NONE, the new screen is not loaded and simulation hangs.