Hi guys,
I recently updated from v1.2.3 to v1.3 and noticed the change of project structure in the exported files.
For some reason, I am getting some "undefined reference to" errors. I tried moving all files into 1 folder, I get rid of the screens errors, but I still get undefined reference errors on a few images (images that are inside some screens).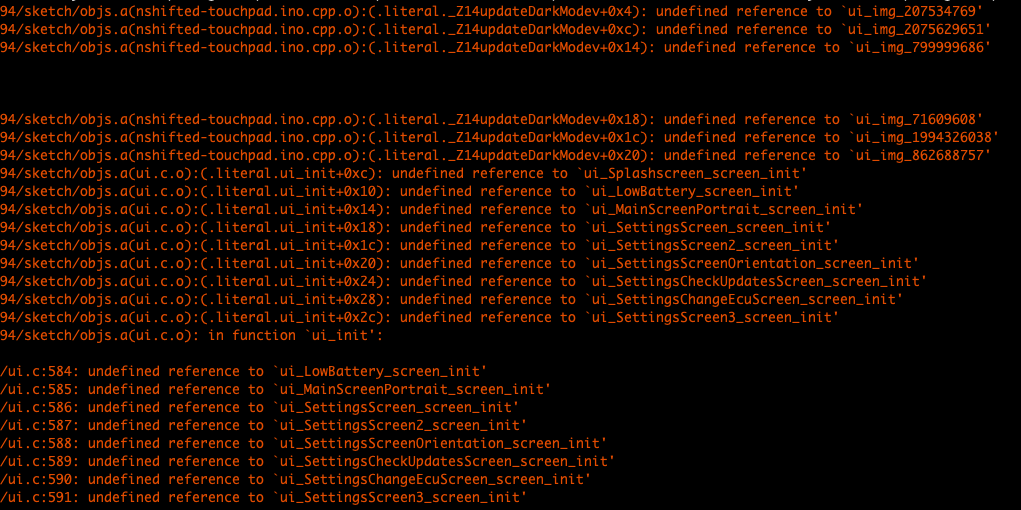 I searched around on the forum and docs but no luck.
Any help is much appreciated and needed, thank you!
Marius
/
/
/
/
/
What do you want to achieve?
Upload new build on ESP32-S3
What have you tried so far?
Searching the forum, some path modifications and shuffled files around
Screenshot or video
Attached above
Others
SquareLine Studio version: 1.3
Operating system: OS X 12.5
Target hardware: ESP32-S3