Hello,
maybe this will not be bug for someone, but I think SLS should at least behave in different way.
I was converting fonts recently and I found out that if you do it in way, which is show in GIF file below, you will revert your setting to factory. I think if I convert font. manager should remember already set values as if I would make same font in different sizes, this would be very frustrating to set everything for every font size.
It is interesting that "font name" and "letters" does not change back to factory settings.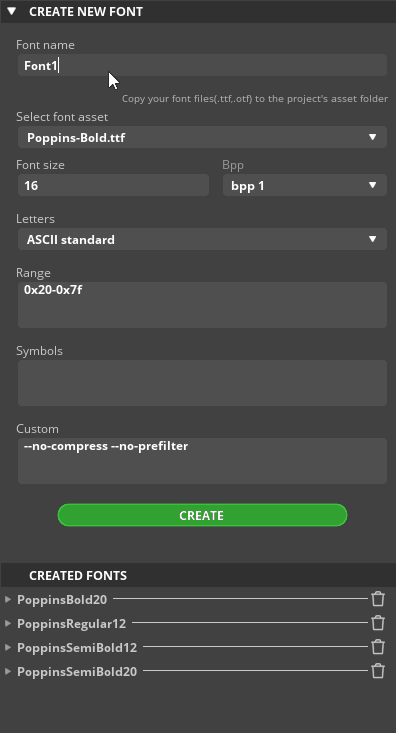 Others
SquareLine Studio version:
1.1.1
Operating system:
Windows 10 x64
Target hardware:
any