What do you want to achieve?
I am developing a smart watch for myself and i have a notification screen on it. In notification screen i want to add floating panels dynamically if a new message or missed calls received, and in that panel i want to show name and number of that contact. How can i add or remove panels ( or text or image) in the square line studio dynamically?
What have you tried so far?
I have no idea how can i do that in LVGL
Screenshot or video
You can see my designed UI in figma in below: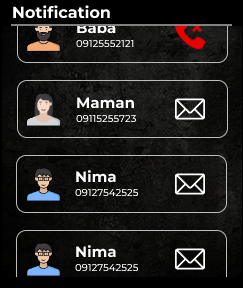 Others
SquareLine Studio version: 1.2.0
Operating system: Windows 10
Target hardware:STM32F769 Discovery board