What do you want to achieve?
Use exported code form SLS on real HW.
What have you tried so far?
Export project via SLS and re-export image as C file via web image converter
Screenshot or video
This is image in SLS: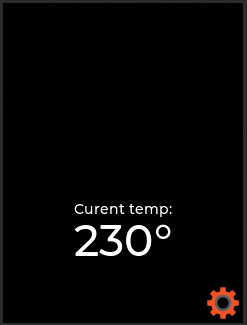 This is image on real HW: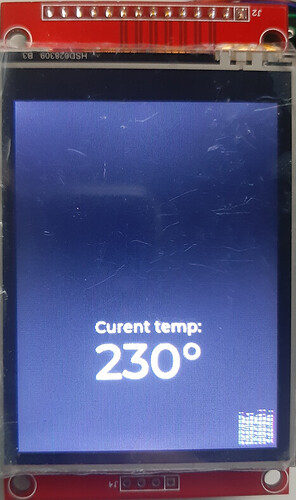 I converted this image via web image converter and use array for 16bit image (LV_COLOR_DEPTH == 16 && LV_COLOR_16_SWAP != 0) and it is showing OK at my LCD, but this is not workflow which I would expect. If I upload array for 8bit image from web image converter file, result is similar at the LCD is pretty similar, but not exactly the same.
I tried TFT-eSPi and Adafruit GFX (+ Adafruit Ili9341 driver) library and result is the same in both cases.
Others
SquareLine Studio version:
Tested with 1.0.2 and 1.0.3
Operating system:
Windows 10 x64
Target hardware:
ESP32 with Ili9341 320x240px, Arduino IDE.