What do you want to achieve?
I want to add a click event to a label.
What have you tried so far?
I have used the Add Event in SLS to add a CLICKED event to the label that calls a function however, that function does not seem to be called when I click on the label.
Does LVGL allow for click events on labels?
Screenshot or video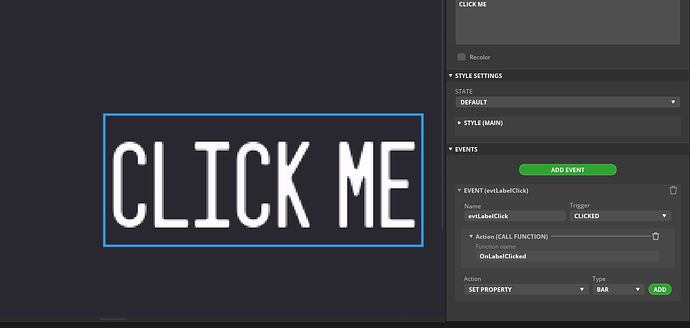 Others
SquareLine Studio version:
1.0.5

Operating system:
Windows 10 x64

Target hardware:
Raspberry Pi 4