I'm using version 1.1.0 on iMac.
When I created a button and a label there is no drag handle to move the objects about when I click in the centre.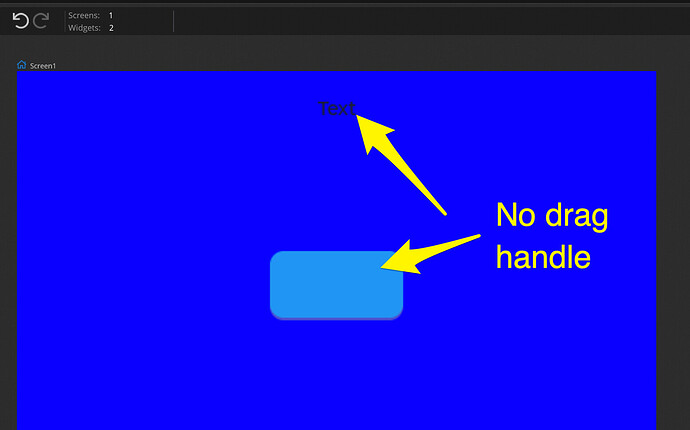 When I watch the tutorial:
I can see the drag handle.
How do I bring up the drag handle ?