What do you want to achieve?
I would like 1.2.2 to work after install !!
What have you tried so far?
Nothing
Screenshot or video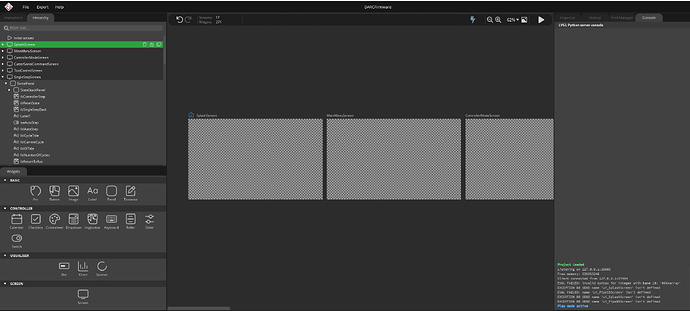 Others
1.2.2
Windows 10 x64
This is a project I have been working on for some time and never had a problem but having just updated to 1.2.2, you can see that none of the screens show widgets.
Andy