What do you want to achieve?
Place panel with width of screen with top left align and 0,0 coordinates,
and place button on panel, align of button top left and position of button 0,0 coordinates
What have you tried so far?
I done this, but appearance on canvas is incorrect there some offset.
Generated code and appearance on target device is ok.
Screenshot or video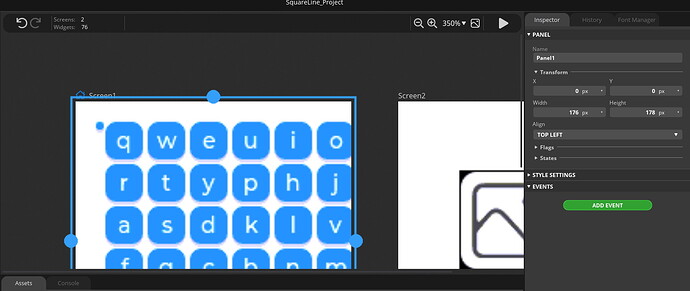 Others
SquareLine Studio version: 1.0.5
Operating system: windows 10 x64
Target hardware: stm32f746 discovery with custom display