Created a project under 1.3.0 for a ESP32-S3 SC01 Plus 320x480 correctly, i.e. Screen1 320x480 (WxH). Everything good until I saw in Project Settings-Display Properties the screen was set at 480x480 although visually correct. I tried changing Display Properties to 320x480 but editing Width always snaps back to 480 and now my Screen1 is 480x480 and I am unable to change it back.
What have you tried so far?
Everything short of pulling my hair out.
Screenshot or video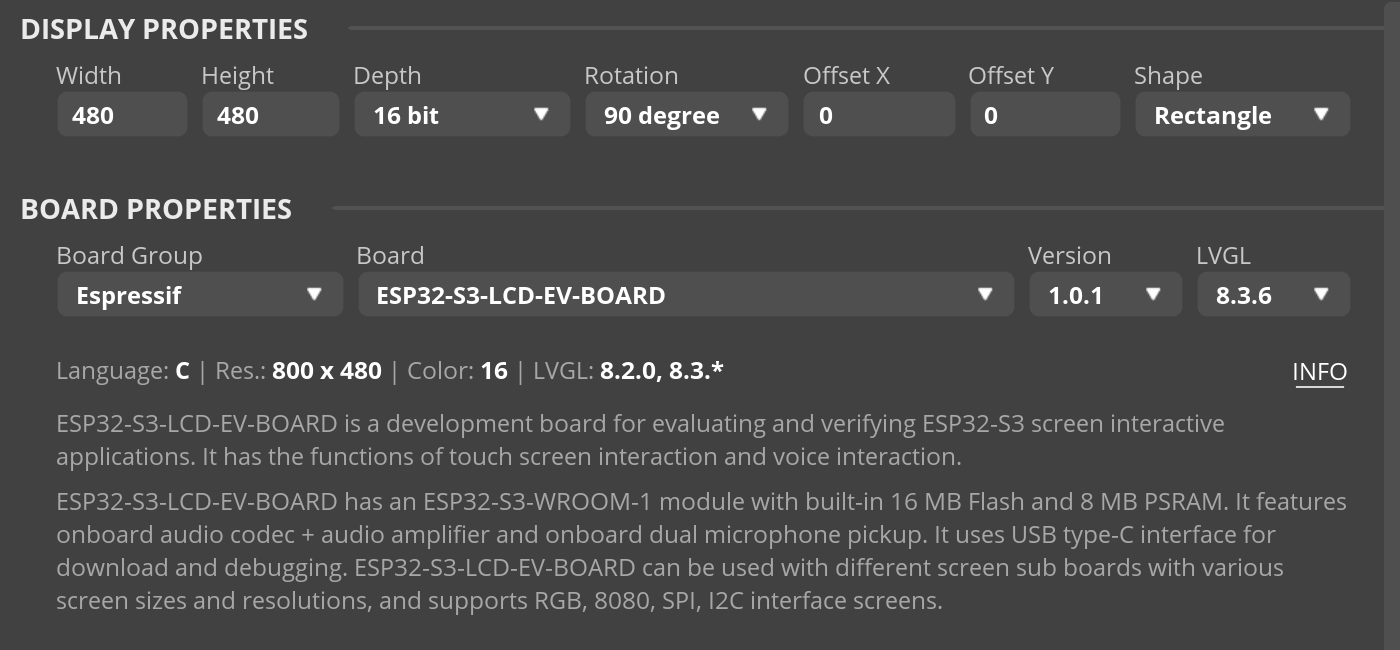 Others
SquareLine Studio version: 1.3.0
Operating system: Windows 11
Target hardware: WT32-SC01 PLUS