What do you want to achieve?
Change the style of the screen and my buttons.
"ScreenA" and all buttons have no style option (see screenshot below).
"ScreenH" has no style option, but I can change the style of the button.
What have you tried so far?
Saved the project as a new one, deleted everything not needed.
Screenshot or video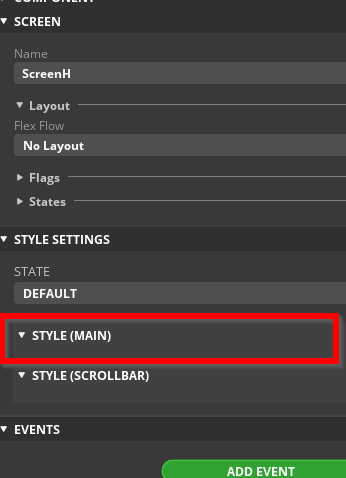 Others
SquareLine Studio version: 1.2.1
Operating system: Win 10
This is my project as ZIP file.
try_UI_c.zip (265.9 KB)