What do you want to achieve?
Attempting to build a UI interface that has buttons and a slider indicator to show the level of food in a hopper. This is an Arduino project that will eventually run on an ESP32 device with a 480x320 LCD touch display.
What have you tried so far?
Built the project in SquareLine Studio with two screens as step 1. This version compiled and functioned on the ESP32 the same as it did in SLS. Clicking on the button took me to the other screen.
After I added the slider widget and renamed the buttons from the default, the code no longer compiles in the Arduino compiler. Now it throws an error about "ui_Button1" being undeclared. I saved and exported the project files successfully.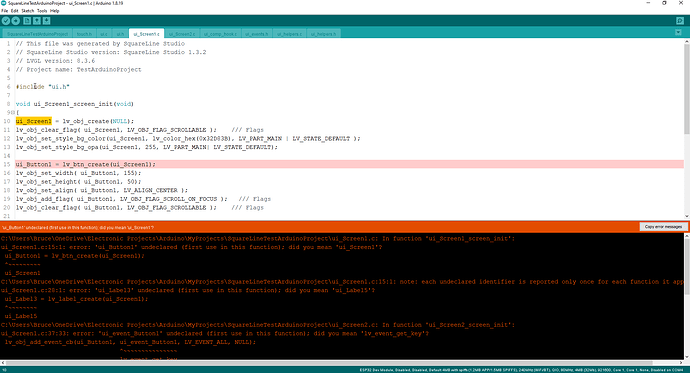 Screenshot or video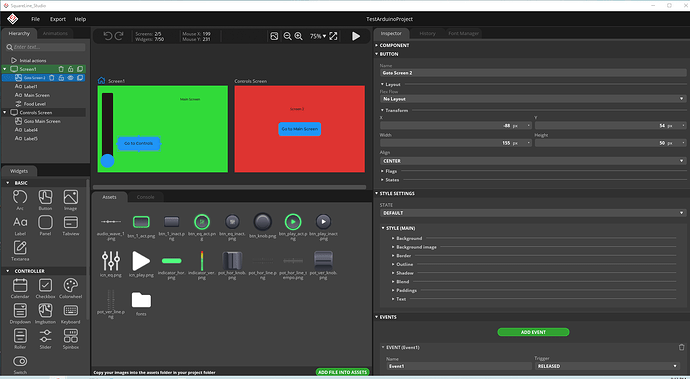 Others
SquareLine Studio version:
1.3.2
Operating system:
Windows 10
Target hardware:
ESP32 Dev Module, ILI9488 3.5" Display