What do you want to achieve?
One of my screen is gone when I open a saved project which was running correctly previously. It could not be shown.
Besides, I can't interact with all my widgets in Play Mode even with other screen that is showing UI properly, after this UI issue happened.
What have you tried so far?
I tried restarting Squareline Studio and my machine, but the problem persists.
Screenshot or video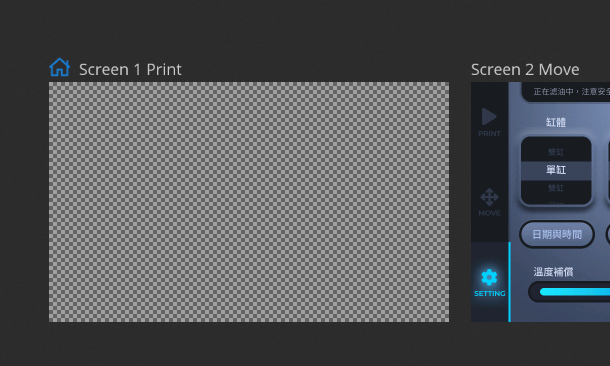 Others
SquareLine Studio version: 1.1.1
Operating system: Windows 11
Target hardware: AMD Ryzen 7 4800U
\AppData\LocalLow\Game-Ever Bt_\SquareLine_Studio\Player.log is provided alongside project file in attached .zip file.