What do you want to achieve?
login to my SquareLine account on the PC application. After updating the application to the latest version Version 1.2.0, I can no longer log in to my account. when I try to log in it says unknown license error. it was working fine on the previous version of the application. now I downgrade the installation to the last version of SquareLine V1.1.1, but it also refuses to log in as well with the same error. I have Free personal use license. I can see the license key in my online SquareLine Account.
What have you tried so far?
Uninstalling and reinstalling the application & downgrade to the last version 1.1.1
Screenshot or video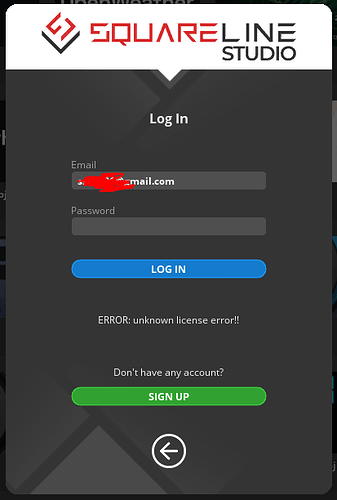 Others
SquareLine Studio version: Version 1.2.0
Operating system: Windows 10
Target hardware: ESP32 Arduino