What do you want to achieve?
I just downloaded SquareLine Studio for Linux. I am trying to create a simple project that just displays an image. Can someone explain what I have to do to use this software? It doesn't seem to do anything.
What have you tried so far?
I have read the manuals, and it seems to indicate that I should be able to place components and scale them in the "Editable View". I can find no such thing in the software. I can see all the panels, but in the middle top, all I see is a blue home icon above a grey screen. No matter what I add Heirarchy tab, nothing ever appears in the grey screen. There is also a blue arrow that activates "Play mode", but nothing ever plays.
I have tried both a custom project and examples.
Screenshot or video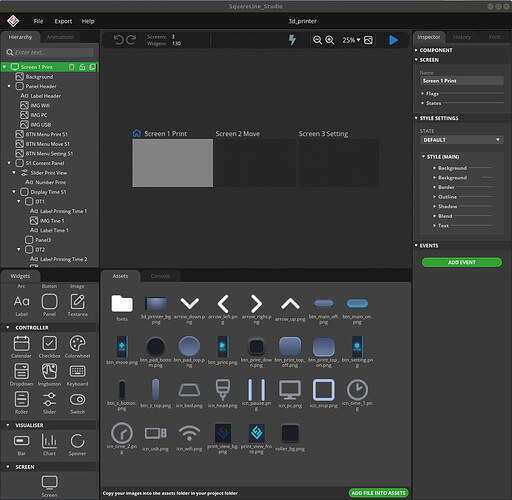 Others
SquareLine Studio version: 1.1.1
Operating system: Ubuntu Linux 18.04
Target hardware: x86_64