I've just downloaded SquareLine Studio for the first time, started a new project, but the root widget (screen? window? panel?) looked like it was transparent (checkered pattern), and every widget that I tried adding had no width/height (just a blue dot, which is probably supposed to be used for scaling the widget).
Then I tried opening a demo project ("Driving"), but it was the same.
What have you tried so far?
Quitting the application and starting it again.
Screenshot or video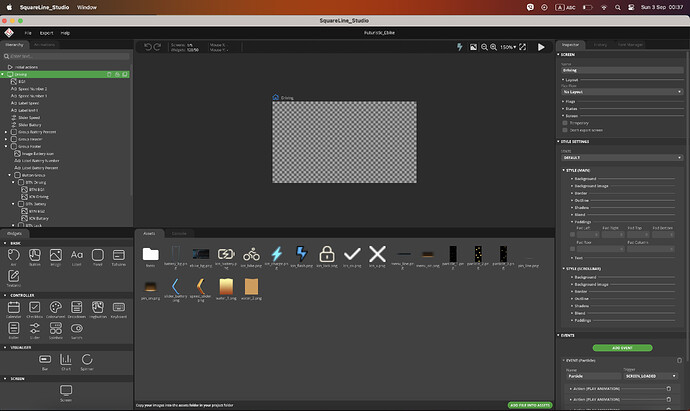 Others
SquareLine Studio version: 1.3.2
Operating system: MacOS Ventura (13.5.1)
Target hardware: ESP32