This simple project was last edited yesterday. When I start it this morning the alert window opened and suggest me to send report. And I send it out. However, one of project screen does not displayed anyway. Can you please try to investigate it?
Charger2.rar (1.9 MB)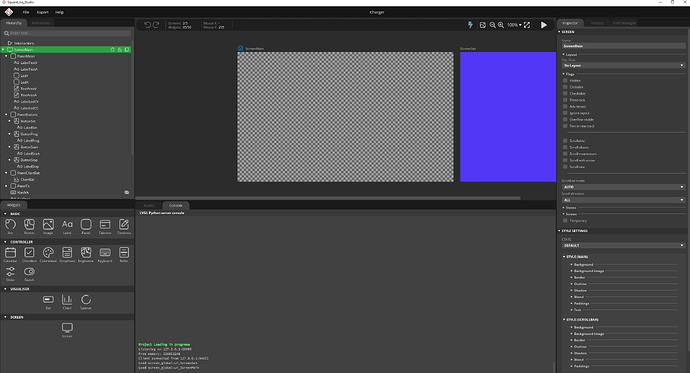 P.S.


Notes:
Trying to select element and press DEL keyboard button to delete it can cause SLS to crash or corrupt project file.
Do not use any keyboard switcher programs with SLS! This potentially dangerous!
If your proj contain hidden elements try to enable its view. If failed your current SLS session is invalid and next proj start will be failed.
Finally! If the Chart vidjet contain wrong user data or empty series the next project load will be corrupt.